On May 2nd, 2023 in Santa Barbara, you are invited to ponder how the future is pivoting – and how to prepare to lead in an era of accelerating change.
We are living at a pivotal moment in human history. The decisions we make today will shape tomorrow. Yet we are not ready for more changes ahead. A confluence of developing mega-forces (aging population, artificial intelligence, declining birthrate, warming climate, geopolitical shocks) will almost certainly disrupt many millions who are not prepared. Yet these very same tectonic-sized forces will be exploited by those who are prepared to lead change. By those who want to empower their visions, to revive and rejuvenate the organizations they lead, and strengthen their communities into an unprecedented era of prosperity and abundance.
The Futures Retreat is an invitation-only, interactive "think tank" about creating a bolder vision of tomorrow for yourself, your family, your shareholders and stakeholders, and the planet. You will gather with forward-thinking individuals from the world of business, academia, healthcare, government, the arts, and the non-profit sector. In one perception-altering day, you'll:
Develop a deeper understanding of the disruptive changes coming our way.
Master key navigational strategies from leading futurists, energy and demographic experts, thought leaders, and possibility thinkers.
Engage in creative exercises and deep conversations looking at implications, applications, strategies, and solutions to today's rapid developments.
Discover how today's rapid changes are likely to affect your business, organizations, schools, and society at large.
Anticipate and map the new terrain with other forward-thinking individuals.
Leave the conference mastering the necessary "navigational mindsets" that will alert you to threats and unleash the creativity to discover and seize the opportunities.
In the next decade, some of the greatest fortunes in all of history will be created. They will be created by those who understand the requirements of the emerging landscape. By those who develop a new set of navigational mindsets. By those who are prepared to ride the waves.
In virtually every realm of our lives, the forecast is one of increased volatility and uncertainty: From energy to technology. From the geopolitical environment to national politics.  From demographic forces to social media, from artificial intelligence and the changing climate. These forces will influence markets. Drive consumer and social behavior. And challenge us as never before to think out ahead of the curve – and adapt. Most certainly, they will reward and prosper those who have the right mindset and are prepared to meet the challenges of change.
In 2012, Robert B. Tucker organized his first Elite Retreat at the Four Seasons Biltmore, Santa Barbara.
The focus was the future of conferencing and the conference of the future.
Futures Retreat is not a sit-back-and-listen conference. It's not a voyage into techno-fantasyland. No flying cars or DNA computers here. Nor is this conference a rehash of already known issues. Instead, this invitation-only "think tank" is about creating a bolder vision of tomorrow. For yourself, your family, your shareholders and stakeholders, and greater humanity.
this conference will change the way you look at the future
Robert Tucker on "Navigating the Future"
Robert B. Tucker is an award-winning global futurist and innovation keynote speaker with a client list that includes over 200 of the Fortune 500 companies. He is a contributing columnist to Forbes online, and has appeared on Channel News Asia, CNBC India, PBS, CBS Radio, and was a featured guest on the CNBC series The Business of Innovation. President and founder of Innovation Resource Consulting Group based in Santa Barbara, California, Tucker is an internationally-recognized pioneer in the field of strategic innovation. During his 30-year career, Tucker has been invited to lecture in 54 countries and in every state in the United States. He has advised companies such as Microsoft, American Express, and Citibank, as well as over 400 trade and professional associations and user groups on how to create future-ready cultures that drive growth through innovation.
Rinaldo Brutoco on "Driving the Net Zero Energy Future Through Innovation"
Rinaldo Brutoco is co-founder and CEO of the World Business Academy and the author of six books, including "Freedom from Mid-East Oil," on energy policy and marshaling technology in achieving a "net zero" world. After receiving his law degree from UCLA, Brutoco became a serial entrepreneur, and was founder of Channel 100, the first pay television company in the world, in addition to Red Rose Gallery, Seven Oaks Ranch, and other start-ups. In 2013, he co-founded Just Capital, an organization devoted to promoting and implementing stakeholder capitalism. Brutoco is currently hard at work bringing C2 Clipper (see below) to market, a hydrogen fueled dirigible capable of transporting 20-ton payloads over vast distances and will speak about this exciting invention during his presentation.
Jim Cathcart on "Maximizing Your Potential, and Maximizing Your Future"
Jim Cathcart's TEDx video "How to Believe in Yourself" has received over 2.6 Million views. He has written and published 24 books, delivered 3,400 lectures around the world and been inducted into the Speakers Hall of Fame and Sales & Marketing Hall of Fame. Cathcart is a leading expert in the field of personal development. President of the Austin-based Cathcart Institute, he leads The Experts Academy™ and the Going Pro® Experience to assist people in reaching the Top 1% in their chosen field. From 2015 through 2019 he lectured across China in 23 major cities to tens of thousands of aspiring businesspeople. He's been published in The Futurist and his latest book is "Mentor Minutes."
Chris Chirgwin "Navigating The Future of Technology & Profiting From Opportunities in Emerging Tech-Trends"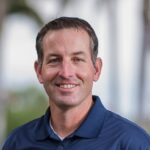 Chris Chirgwin is an experienced executive leader, visionary, and tech entrepreneur on the central California coast. Chirgwin has founded and led several businesses and non-profit organizations over the past two decades, and in 2021 sold Landspeed, a regional IT services company. Currently, he is the Chief Information Officer for the County of Santa Barbara. Chirgwin received and MBA from the University of Portland in 1998, and a BA in International Studies in Business/Economics from Westmont College in 1995. Chirgwin has earned numerous industry awards and technical certifications, including recognition by Inc. Magazine for leading one of the top 5,000 fastest-growing companies.
Dr. Don Gilman on "Outsmarting VUCA: Achieving Success in a Volatile, Uncertain, Complex & Ambiguous World"
Dr. Don Gilman is a technology and leadership strategist to Silicon Valley firms, and a professional speaker, trainer, and author of "Outsmarting VUCA" With a doctorate degree in organization change, as well as advanced degrees in engineering physics, nuclear engineering, and engineering management, Don is uniquely positioned to teach us how to navigate this important arena, with advances in artificial intelligence and machine learning presenting new opportunities and competitive threats at ever faster rates. A former executive at Bosch Corporation, Don's unusual insights, fresh analysis, and "take home and implement" ideas resonate with audiences from Bangkok to Boston to Bangalore – and to California's future focused Pacific Coast.
Rich Sorkin, "How to Seize the Opportunities in Climate Change"
Sorkin is CEO and co-founder of Silicon Valley-based Jupiter Intelligence, a "climate risk startup." Jupiter is the global market, science, and technology leader in physical climate analytics for risk management and resiliency planning. Its analytics are used across the private and public sectors: customers include at least one of the world's five largest firms in asset management, banking, chemicals, insurance, mining, pharmaceuticals, power and oil and gas—as well as critical departments and agencies within both the United States government and climate-change-vulnerable geographies around the world.
Register now for this life-changing event!
Date & Location
May 2, 2023, 8:00 am – 5:00 pm, at the Music Academy Conference Center in beautiful Santa Barbara, California.
Who should attend:
Sixty of the world's most future-focused people in today's world will be gathering in Santa Barbara on May 2nd. Should you become one of them? Yes if you're a forward thinker for your organization looking to be part of a stimulating intimate environment to ponder how to capitalize on seismic changes just ahead, and think ahead of the curve. Entrepreneurs, corporate C-suite strategists, technologists looking to expand their horizons, retirees looking at legacy issues and "super second life" aspirations, association executives seeking to identify trends early for their members; etc. Questions: email conference producer Robert Tucker direct at rtucker@innovationresource.com.
Attire
Dressy Business Casual
This amazing event includes:
~ Lunch on the veranda
~Wine & cheese reception
Accommodations
While we have not arranged an official hotel for the conference, we invite you to check out these local lodgings, of various price points:
Rosewood Miramar Beach Resort A bit pricy, but close to venue and top of the line.
Rivera Beach House (formerly Indigo Hotel) Millennial vibe, and not too far from Music Academy.
Harbor View Inn  Mid-priced, In the center of action, and with a great bakery adjacent.
Pepper Tree Inn  Mid-priced, and not too far from venue, a favorite with business travelers